Become a Ruby Donor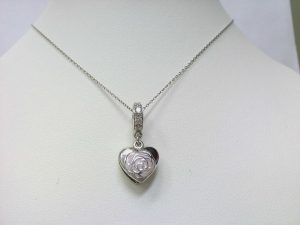 Our RUBY anniversary is a special one. For 40 years the Adelphi Breast Cancer Program has been educating, supporting, empowering and advocating for breast cancer patients, professionals and the community.
In honor of our 40th Anniversary, all donations of $400 will receive a commemorative necklace from Fortunoff jewelers. Contributions can be a single $400 donation or cumulative donations over the course of the year. Recurring gifts paid via credit card can be scheduled and will post on the 15th of every month.
All donations from January 1, 2020 to December 31, 2020 will qualify (while supplies last). The commemorative necklace from Fortunoff Fine Jewelry will initially be distributed the first week in May for Mother's Day.
In addition to receiving this token of our appreciation, all RUBY donors will be acknowledged on our "YOU ARE A GEM" web page. We will also acknowledge your generous gift on social media.
*If you prefer, you can also choose to remain anonymous.
Click here to donate today!