The Touchstone: Book Club/Support Group 
This group is for any breast cancer survivor who has received their last treatment more than 18 months ago. The group will meet monthly to discuss a book that focuses on cancer and coping. Discussing a book with characters on similar journeys can elicit empathetic conversations about our own journeys, and connect us to other survivors.
This group will meet the last Monday of the month, from 6 – 7:30 pm at the Adelphi School of Social Work in Garden City.
Our next Touchstone meeting will be held on February 25, 2019
The book for February is Good Harbor by Anita Diamant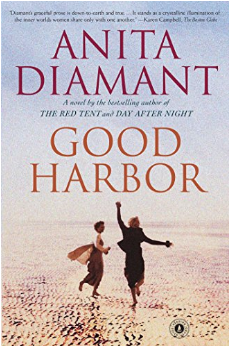 ---
(if you are interested in purchasing these books, please contact Erin at enau@adelphi.edu)
MARCH 2018 – Rays and Shadows by Narges Daneshkhah Rothermel

APRIL 2018 – Survival Lessons by Alice Hoffman
MAY 2018 – Everybody's Got Something by Robin Roberts
JUNE 2018 – The Foremost Good Fortune by Susan Conley
SEPTEMBER 2018 – Cancer Schmancer by Fran Drescher
Our groups are free and professionally facilitated by social workers or masters level social work interns.
Please call Erin 516-877-4314 to register for the next meeting.
This group is supported by grants from the Nassau County Women's Bar Foundation, the
LI2Day Walk to Fight Breast Cancer and the Alpern Family Foundation.