Thank You to All Our Sponsors
Thank you to our year-round sponsors. Through our toll-free hotline, online, and in person, the Adelphi NY Statewide Breast Cancer Hotline & Support Program helps more than 25,000 individuals each year. Our generous sponsors allow us to provide public health and licensed social work services which educate, support, empower and advocate for breast cancer patients, professionals and the community.  
(listed in alphabetical order)
---
Alpern Family Foundation Inc.
Alpern Family Foundation Inc. is a nonprofit organization based in New York, NY. Having been around since 1953, it serves the greater Jericho community for the last 24 years, particularly in area of New York.
---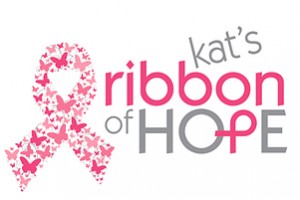 Kat's Ribbon of Hope
Kat's Ribbon of Hope, Inc. was established in 2013 and provides assistance to women who would otherwise not have access to quality breast cancer treatment. Our program receives an annual grant that has allowed for the expansion of our bilingual social work/patient navigation project at local hospitals. 
---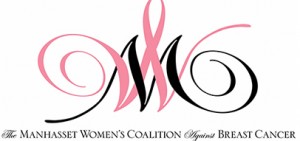 Manhasset Women's Coalition Against Breast Cancer
MWCABC's mission is to fund innovative research, increase awareness through education and provide support services to those with breast cancer and related diseases. MWCABC participates in various fundraisers throughout the year and hosts several signature events, including their Ladies' Night Out, 5K Family Walk/Run and "Swing for a Cure" tennis outing. Through these and other MWCABC events, we have succeeded in awarding over $3 million in grants to breast cancer programs and organizations.
---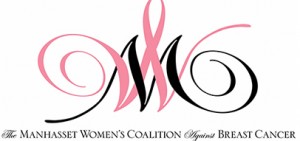 The Junior Coalition of the Manhasset Women's Coalition Against Breast Cancer
The Junior Coalition of MWCABC was formed in 2003 as a charitable organization for Manhasset teenagers. Its purpose is to provide education and awareness about breast cancer at a teenage appropriate level without fear, to generate compassion and understanding for those afflicted with the disease and the family and friends affected by it, and to join together to raise funds for breast cancer research and patient support programs.
---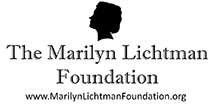 The Marilyn Lichtman Foundation
The Marilyn Lichtman Foundation was created by Marilyn Lichtman and her legacy is now maintained by the Board of Directors of The Marilyn Lichtman Foundation, who continue her spirit of philanthropy. Their mission is to contribute funds to the community; to both those in need and those rendering aid and services. They hope to assist in preserving wildlife and our planet for future generations to enjoy. They happily support American armed forces, veterans and their families and support training and maintaining service animals for those in need.
---

The Mother Cabrini Health Foundation
The Mother Cabrini Health Foundation is a private, nonprofit organization with the mission to improve the health and well-being of the vulnerable New Yorkers, bolster the health outcomes of targeted communities, eliminate barriers to care, and bridge gaps in health services. The Foundation – which is named in memory of a tireless advocate for immigrants, children, and the poor – provides flexible support for new and innovative approaches that enhance health and wellness across New York State.
---

Nassau County Office for Housing and Community Development
The Office of Housing and Community Development (OHCD) is committed to supporting all of the communities within Nassau County, especially those in the areas that have been under served in the past. The staff is diligently working to establish stronger economic bases in our various downtown areas. We will be more efficient in providing services by using our taxpayers' money wisely as we work to build a more affordable Nassau.
---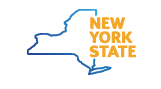 New York State Department of Health
The New York State Department of Health is the department of the New York state government responsible for public health. It is headed by Health Commissioner Howard A. Zucker, M.D., J.D., who was appointed by Governor Andrew M. Cuomo and confirmed by the State Senate on May 5, 2015.
---

Northwell Health Cancer Institute
Northwell Health Cancer Institute, seamlessly integrates world-class hospitals, innovative treatments and leading cancer specialists of every kind. Northwell Health Cancer Institute is dedicated to cancer prevention, screening, diagnosis, treatment, research and survivorship.
---

Pink Aid
Pink Aid's mission is to help underserved local women survive breast cancer treatment with support and dignity, to provide screening to women in financial need, and to empower breast cancer survivors to heal by helping and inspiring others. Our grants support programs that provide services including free breast cancer screening and help covering non-medical expenses such as food cards, household bills, wigs, recovery garments and transportation for patients undergoing treatment. Some of the programs we support are established hospital foundations and national non-profits, while others are smaller grass roots organizations. Large or small, they share our goal to help local women survive breast cancer with compassion. Pink Aid grants are awarded to recipients whose goals best advance Pink Aid's Mission.