THINK BIG!
From bowling events and "power of pink" jewelry to beauty baskets and Facebook fundraisers,
our supporters have helped our organization grow. Fundraising efforts allow us to
provide outreach at community health fairs, host volunteer trainings, offer support groups, individual counseling,
present educational forums and refer women to free or low-cost mammography screening.
Please click the START YOUR FUNDRAISER button and fill out the form. We will share your fundraiser over 
social media, our website and newsletter. We want to help you have a successful campaign.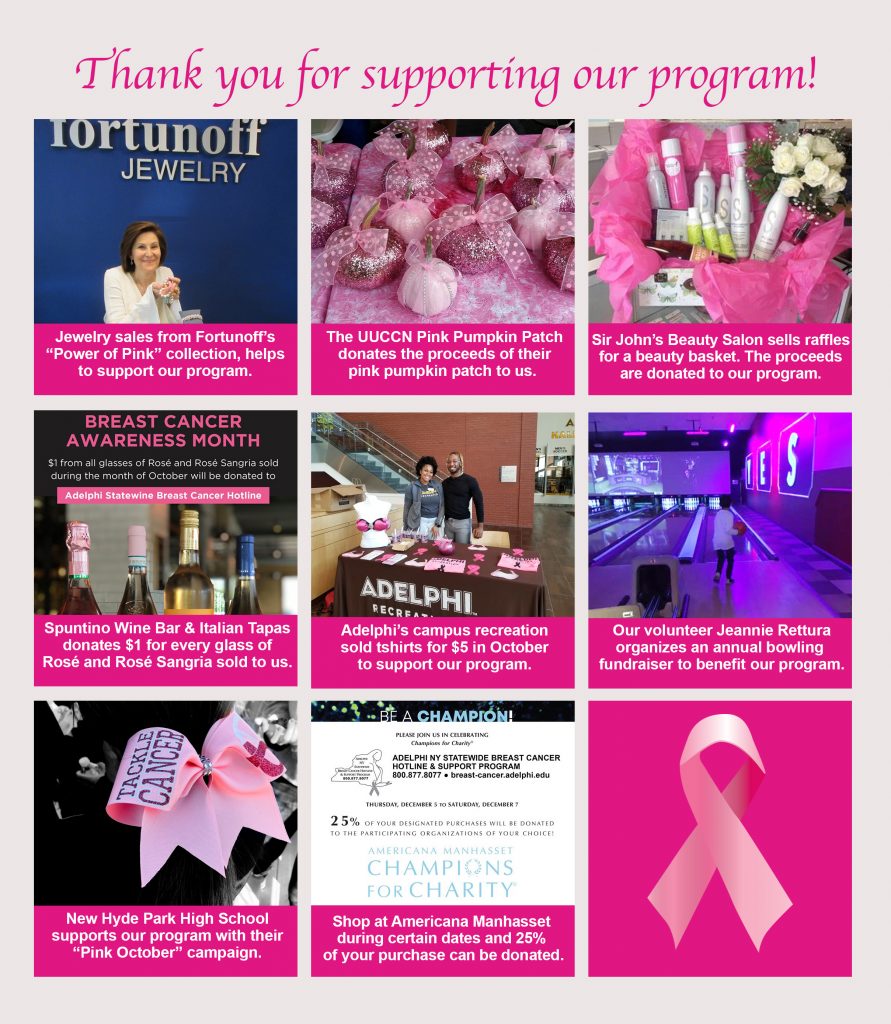 Did you know that you can setup a FACEBOOK FUNDRAISER to benefit The Adelphi Breast Cancer Program?
All funds raised through Facebook go directly to our program.
Click here to watch a video with step by step instructions on how to setup your Facebook Fundraiser.
If you require our tax ID # or tax documentation,
please contact our administrative offices at 516-877-4320.
What will you do for the breast cancer community?