DO YOU LIKE A CHALLENGE?
There are so many different ways you can help support, boost awareness, and raise funds for the Adelphi NY Statewide Breast Cancer Hotline & Support Program. Get ready to create your very own FUNdraiser!
Your fundraising efforts allow us to provide outreach at community health fairs, host volunteer trainings, offer support groups, individual counseling, present educational forums and refer women to free or low-cost mammography screening.
If you are interested in hosting your own fundraiser for the program, please contact us by phone at 516-877-4320 or email us at breastcancerhotline@adelphi.edu.
Did you know that you can host a FACEBOOK FUNDRAISER to benefit The Adelphi Breast Cancer Program? All funds raised through Facebook go directly to our program.
Ideas for Facebook Fundraisers:
Birthdays, Anniversaries, Holiday Gifts, Runs, Bike Rides, Walks, Pink Ribbon, etc.
Click here to watch a video with step by step instructions on how to setup your Facebook Fundraiser.
Please share your fundraiser with the Adelphi Breast Cancer Program's Facebook page.
We will promote your fundraiser over social media, our website and in our monthly newsletter. We want to help you have a successful campaign! 
If you require our tax ID # or tax documentation,
please contact our administrative offices at 516-877-4320.
---
Thank you to everyone who has supported us with facebook fundraisers, drive-in movie and exercise events. The annual "power of pink" jewelry collection, pink pumpkins, pink patch and
halloween fundraisers have proven successful.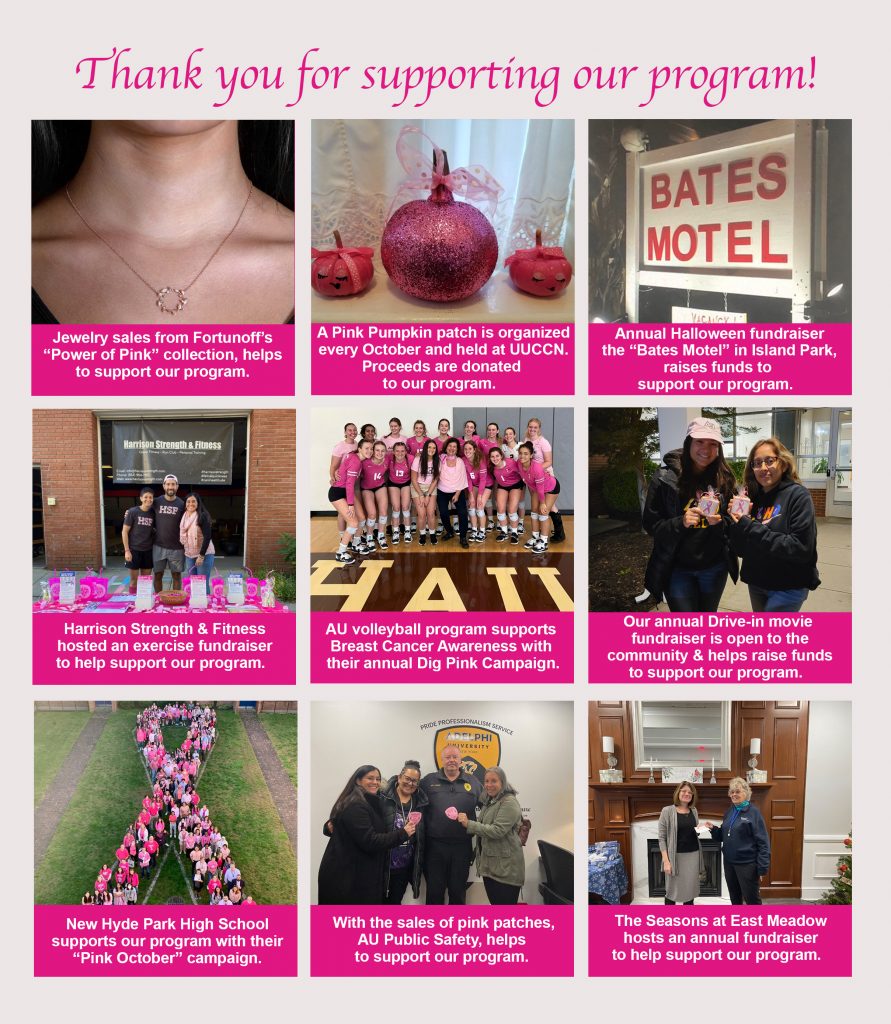 What will you do for the breast cancer community?