Sisters United in Health/Hermanas Unidas en la Salud
---

The heart of Sisters lies in our team of dedicated educators, interns, and volunteers who provide women of color and minorities on Long Island with culturally-sensitive breast health information through workshops, health and wellness events, and one-on-one education.
We facilitate referrals for low-cost or free mammograms and/or clinical breast exams, and provide patient navigation to address barriers to care and ensure that women receive the services for which they were referred. Our educators, trained as patient navigators, guide medically-underserved women and those newly insured under the Affordable Care Act (ACA) through the breast cancer screening process.
In addition, Sisters United in Health focuses outreach efforts on newer and emerging immigrant and socially isolated populations.
Sisters United in Health provides NO-COST: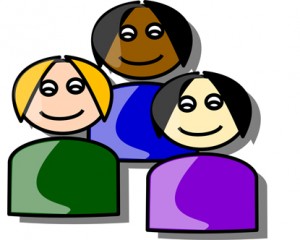 Bilingual educational presentations and in-service workshops to community organizations, agencies, schools and places of worship
Referrals to free or low-cost mammograms for women regardless of their insurance or immigration status
Participation in health and wellness fairs and community programs
Bilingual educational brochures and literature to community organizations and businesses
» Download the Sisters United in Health Brochure
---
To arrange for a free workshop in your community, please contact:
Adelphi NY Statewide Breast Cancer Hotline & Support Program
p – 516.877.4320 (Hablamos Español)
HOTLINE – 800.877.8077
e – breastcancerhotline@adelphi.edu